Category: Prime Politics Written by Eric Alterman
In recent edition of the New York Times, pundit Joe Nocera writes a lengthy plug for Tim Noah's new book on inequality, "The Great Divergence." In his review, Nocera focuses on one of the myriad causes Noah identifies as responsible for the explosion of inequality in recent decades: the decline of labor unions.
Many non-neoliberals also attacked unions during this same era. In the case of leftists and others, many of them chose "identity politics over economic justice," and we continue to live in an era defined by these values. As a result, the "high-water mark for unionism" in America occurred in the mid-1950s, when almost 4 out of every 10 workers were fortunate enough to be "nonunion members who were nonetheless covered by union contracts." In the early postwar years, even the president of the U.S. Chamber of Commerce agreed that "collective bargaining is a part of the democratic process."
That statement would today be considered controversial not only on the far right but also by many in the mainstream media. Over on the other side of the Times's op-ed page on Tuesday, David Brooks wrote about the vicious antiunion efforts of Wisconsin Gov. Scott Walker as an argument over "debt indulgence," and pretended that a vote for the man dedicated to destroying the collective bargaining rights of the state's public workers—denying what even the U.S. Chamber of Commerce once embraced—"won't be an antiunion vote."
Rethinking the positions they adopted in the early days of neoliberalism, both Noah and Nocera argue, in the latter's words, that "if liberals really want to reverse income inequality, they should think seriously about rejoining labor's side." To do so, it might help to recollect the example of the kind of leadership the U.S. labor movement enjoyed in its heyday.
In the late '40s and early '50s, liberal leaders were not much interested in attempting to create a mass movement in support of their program during the postwar years. This was an age of distrust in "the masses," which were now associated with both Stalinism and fascism among both intellectuals and much of the general population, leading up to the period when Joe McCarthy's brand of fear-based politics dominated much of America's political discourse. Still, liberals needed to find a way to push Democrats to turn their ideas into policy.
The one institution capable of doing this at the time was organized labor. Unions had been the linchpin of New Deal activism, and President Franklin D. Roosevelt had helped galvanize them in many ways, but most importantly via his successful push to pass the Wagner Act in 1935, which vastly extended the right of workers to collective bargaining.
The liberals' favorite among the nascent national labor leaders was the firebrand Walter Reuther, president of the United Auto Workers. As a young socialist, Reuther had begun organizing in Detroit during the Depression. Although his original support within the UAW began with a tenuous alliance of socialists, communists, and other militants, Reuther turned on the communists when they adopted a noninterventionist policy toward Hitler following the German-Soviet Non-Aggression Pact.
After a narrow victory for the UAW presidency in 1946, Reuther consolidated his power by purging more than 100 communist staffers from every level of the organization.
"Abe Lincoln said that a nation cannot exist half free and half slave. Nor can the CIO exist part trade union, dedicated to the ideals and objectives of the trade union movement, and part subservient to a foreign power," Reuther explained to his brother workers. "The Communists are to be pitied more than despised, because they are not free men," he continued. "Their very souls do not belong to them." 
This was, in many respects, a turning point for the American labor movement. As historian Steven Gillon points out, of the three largest CIO unions, only the 650,000-member United Electrical Workers maintained close ties with communists; they were significantly outnumbered by the anticommunist UAW and the United Steelworkers, or USW, each one boasting more than 1 million members.
Reuther's transition from socialism to liberalism came with a proclivity toward deal making. He was more than ready to seek out more civilized ways to do business with business, hoping that union-company relations might eventually mature. Unlike some more militant labor leaders—or Republican-friendly ones, especially the United Mine Workers' John L. Lewis—he was also eager to cooperate with the government during the war. He insisted that Ford and other automakers could retool and produce planes and the like, and still treat their workers with fairness, dignity, and respect. He also supported, albeit quite reluctantly, the no-strike pledge demanded by the government. "The smart, dancing-eyed Reuther," explained a Harper's editorial during the war, "is something special among labor leaders, a person who moves in a world of ideas that includes a concept of the general welfare as distinct from short-term labor welfare."
Following the war and all the concessions it demanded on the part of the unions, Reuther felt he needed to switch gears and adopt a militant position for his workers. The UAW launched a strike against General Motors that demanded not only a 30 percent wage increase but also insisted that the company absorb the costs in the form of reduced profits rather than pass them along to consumers in the form of higher prices, as was customary. In doing so, Reuther sought to break the famous wage-price spiral that connected pay increases to inflation in the public mind.
Even more significant, however, he was making an implicit argument about capitalism that would underlie the liberal vision of the economy for much of the postwar era. "The war," he said in a speech, "has proven that production is not our problem; our problem is consumption."
In Reuther's view — resting, naturally, on that of John Maynard Keynes — everyone would enjoy greater prosperity from a demand-driven full-employment economy. Corporate profits would be ensured by high-volume production, which would enable prices to remain low and the fruits of capitalism to spread outward in a virtuous circle of increased distribution, technological innovation, and greater leisure time for all. Growth would float almost all boats, and the welfare state and the Social Security net could assist those in danger of sinking without them.
Reuther made certain to frame the UAW's agenda in terms not just of its members' economic interests but also those of all workers and, indeed, of all Americans.
"We are not going to operate," Reuther explained, "as a narrow economic pressure group which says 'we are going to get ours and the public be damned' or 'the consumer be damned.' … we want to make progress with the community and not at the expense of the community."
It was a fight for which many leading liberals were eager to enlist. The Nation praised Reuther for "fighting the government's battle and the consumer's battle," while The New Republic saw the "most advanced unions" following Reuther's lead, acting "not only in the interest of their members but in the interest of sound national policy as well."
Reuther fought militant battles against General Motors. Some strikes succeeded, some failed. Ultimately, in 1948—and following a failed assassination attempt—Reuther did win his workers a major victory: a cost-of-living adjustment that tied pay to prices and overtime, and produced almost all of the autoworkers' wage increases for a generation. The agreement also included more generous pensions and benefits and obviated the need for future strikes.
What made Reuther unique was that he cared about more than just his own rank and file. In a time when so many labor leaders appeared to the public as fat-cat bureaucrats—C. Wright Mills called them "new men of power," and "managers of discontent" in an otherwise supportive treatment of them—Reuther projected a different image entirely. His own brand of democratic socialism was converted to liberal anticommunism, but he never gave up on his belief that a labor movement ought to fight for more than just its members' material interests. In doing so, his leadership would provide a crucial pillar of postwar liberalism.
Reuther was a leader in the forging of a new, proudly anticommunist version of liberalism, manifesting itself in the organization Americans for Democratic Action, as well as playing an absolutely fundamental role in support of the civil rights movement two decades later. Indeed, he successfully joined the two.
While George Meany's AFL-CIO kept itself safely at arm's length from the movement, Reuther and the UAW worked tirelessly with the aging but much admired labor and civil rights leader A. Philip Randolph out to the rest of the largely white labor brotherhood. From the beginning of his union presidency, Reuther had confronted racism in southern locals of the UAW, albeit with mixed results. He helped raise significant sums for bail in order to help keep them going and was particularly thrilled when Rev. Martin Luther King Jr. invited him to address the 1963 March on Washington.
Eric Alterman is a senior fellow at the Center for American Progress and a CUNY distinguished professor of English and journalism at Brooklyn College. He is also "The Liberal Media" columnist for The Nation.
Last Updated on Thursday, 14 June 2012 19:01
Hits: 4024
Category: Prime Politics Written by Minehaha Forman
Abandoned buildings are no rarity in Detroit. And as more and more schools are shuttered, these vast, gutted structures are only becoming more common.
But there's a new hope for old school buildings. It stems from the City Planning Commission's effort to curb the demolition of historic buildings by making re-use easier---and that's a fortunate coincidence for Detroit Public Schools. DPS owns hundreds of vacant school buildings, many or which are very old, which, as far as historic building preservationists are concerned, the older the better. The re-use ordinance is also geared to encourage more businesses to open in the city and boost the overall economic climate.
"DPS doesn't have anything to do with the ordinance. This was an idea that was generated at the staff level of the City Planning Commission," Laura Buhl, Detroit City Planner who helped draft the ordinance told The Michigan Chronicle. Buhl said that changing the allowed use of buildings in various zones would not have a negative affect on residents. "We felt that there are a lot of uses that wouldn't be more detrimental than a school," she said.
Last month, DPS did partner with the City Planning Commission to hold a day-long real estate conference called Old Schools, New Uses to help pedal vacant DPS buildings for cash as well as promote the proposed re-use ordinance. At the conference, DPS officials touted the Planning Commission's proposed school building adaptive re-use provision to encourage buyers for old schools.
The new provision would allow vacant school buildings in residential zones that previously prohibited any business establishments to be re-purposed as businesses. The Provision lists 19 different approved uses for schools in residential zones.
Not just DPS schools either. Any building in the city that was initially build with the purpose of being a school building would have special privileges in residential zones. That includes old private schools and charters as well.
The new provision, which is currently being reviewed by the city's law department, will go to vote with City Council later this month and is primarily intended to discourage the demolition of historic buildings and make it easier to restore them.
The City Council is expected to approve the re-use ordinance when it gets to their table.
"I don't think wouldn't anticipate that they would be against the idea," Buhl said. "Many of the buildings in this city have been there for hundreds of years and are being demolished--it's tragic.
DPS district has buildings to sell and needs cash, City Planners want to save old buildings and make it easier for people to buy them ad fix them up---these unrelated efforts, once coordinated, could be a real win-win.
Last Updated on Friday, 08 June 2012 08:45
Hits: 6875
Category: Prime Politics Written by Minehaha Forman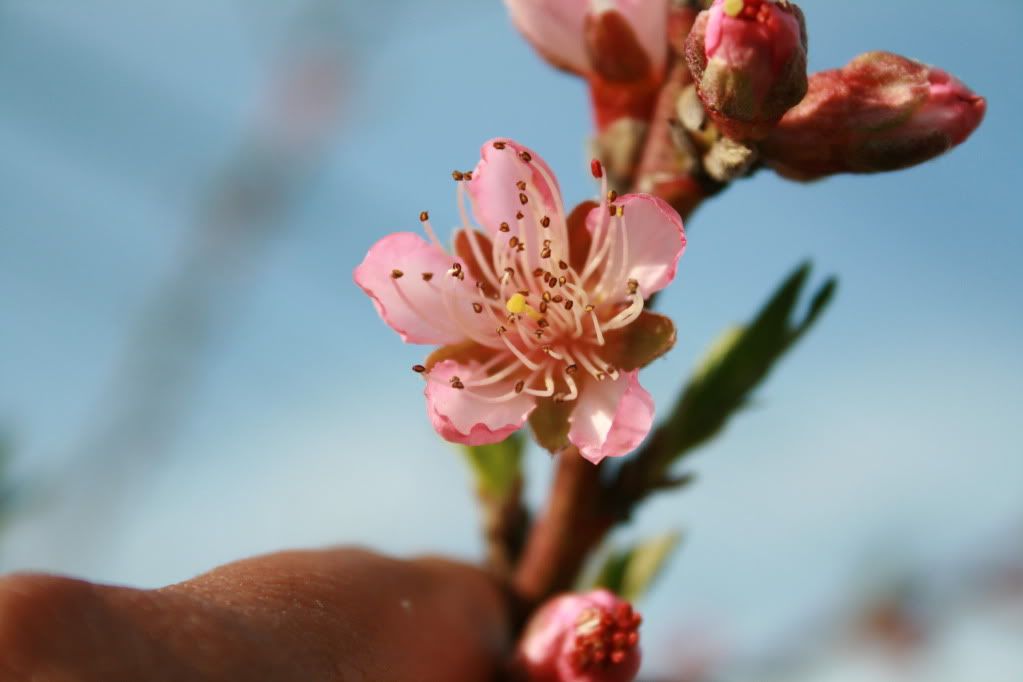 We live in a culture where water is something that happens when you turn a knob, light is something that happens when you flip a switch, and food is something that happens when you open a can.
Anything that lifts the veil to constantly remind us what's going on behind the drywall or the storefronts is considered unsightly, even vulgar.
For instance, where does food come from? The answer is not "the store". Sorry.
Food comes from soil, from farms. Farms can be beautiful places if managed correctly, and orchards are perhaps the most beautiful parts of a farm.
So why on earth people think the fruit orchard in Palmer Park will be unsightly or attract rodents is beyond me.
Yesterday the Detroit City Council heard complaints from some residents in Palmer Park who opposed a 500 tree fruit orchard because they don't want to live near a farm. How dare anyone live near where food is being produced, right?
An excerpt from a Detroit News report:
"All this vacant land in Detroit, and they want to put it in our neighborhood," said Eric Sabree, deputy Wayne County treasurer for Land Management, who lives on Pontchartrain and lodged some of the complaints. "We didn't move here to be next to a farm."
OK. I do understand the social stigma on farming. It's dirty, it's for poor people to do, it's to be hidden and sanitized. Farms are light blight. That's the broader cultural mindset. But people have to understand that there is a lot of misinformation around food. Relationships between people and where food comes from have been severed. And removing one orchard is not about one orchard. It's a piece to a larger movement in the city gearing to heal relationships between people and food and provide economical and healthy avenues in doing so.
Having been raised on a farm, I know how orchards can explode into spectacular shows of color when in bloom, how they provide shade and coolness on a hot day, and, best of all, the flowers turn into fruit that have more flavor than anything bought at a store.
And for the record, fruit trees don't attract rodents. They just don't. What does attract rodents is the overflowing trashcans and rubbish lining the street just a block away. This orchard will be managed properly, and clearing the dropped fruit is orchard maintenance 101.
Before we jump to conclusions about what it means to live near an orchard there should be some education around it. Talks, if you will. Which is why it's best the City Council decided to let the Palmer Park neighbors come to an agreement.
But the larger picture to this is that food is being grown in Detroit. Metric tons. It is being eaten and sold at markets. All this is happening contrary to zoning codes and ordinances. This economic shift should be eflected in zoning and planning as it blooms into something larger than just one issue. It's about people and our most fundemental need: food.
Last Updated on Friday, 01 June 2012 09:00
Hits: 3256
Category: Prime Politics Written by Bertram L. Marks Esq. D. Min.
Several days ago I raised a series of questions regarding the 1967 riot in Detroit. I specifically wanted to hear from those who witnessed firsthand how military forces were brought in to restore order. The range of answers proved quite informative.
First and foremost, I learned that contrary to popular belief it was not the Michigan National Guard that restored order in Detroit during the 1967 riot in Detroit. In fact, the National Guard did little to calm the situation and a great deal to pour gasoline onto the burning flames in the city. The National Guardsmen were viewed as hostile, racist, agitators. This opinion is virtually unanimous amongst the residents I surveyed on this issue.
When it came to restoring order it was certainly not the National Guard who led the effort to quell the violence in Detroit in 1967. Instead, it was a squadron of troops from the 82nd Airborne. The group was well trained, diverse, understood urban environments socially, and ingratiated themselves into the community as friends and protectors. Based on the comments I heard from those who experienced their presence, it did not feel like an occupation. Someone even reported that they organized pick-up basketball games with neighborhood teenagers as a way of connecting to the community. This suggests that it is possible to seek federal military help to stem the rising tide of violence in Detroit and have it effectively delivered.
      It has been generally accepted by law enforcement professionals that a bigger police force is needed to get control of the crime in Detroit. It is apparent that budget cuts and redeployment of officers is a step in the right direction. However, no amount of budget slashing or redeployment will make up for the shortage of officers Detroit is currently experiencing. We simply do not have the resources to hire more officers. The state will not or cannot provide these resources. The federal government can provide help and recently has, but still it is not enough. Again, as we search and apply for funding the crime wave continues and the quality of life for Detroiters is further eroded.
     Here are a few alarming but generally accepted facts:
 1. In the last 8 years 3,313 people were killed in Detroit. According to the Detroit Free Press, that is more than the soldiers killed in Afghanistan in a full decade of fighting.
2. In 2011 344 people were killed in Detroit, up from 308 in 2010.
3. In 2012 as we enter the halfway point, 135 people have been killed in Detroit. These murders include an infant, a 12 year old, and an 84 year old man.
4. Detroit does not have enough officers on the streets to adequately address the issue of crime. Based on a dwindling tax base cause by a continuing population exodus and rampant unemployment, it is not likely that the financial resources to hire more police will be available anytime soon.
5. Peaceful, law abiding Detroiters are overwhelmingly armed because of their fear of being victimized by criminals and related lack of confidence in the Detroit police department to protect them.  
6. There is a direct link between high unemployment and high crime. An influx of jobs would go along way in reducing crime.
There can be no sound argument against the conclusion we are in the midst of a crime crisis. We simply have to call upon and expect bold leadership on this issue. If we do not, we risk what is beginning to happen currently, we risk becoming immune to the horror of crime plaguing our city. We have to be shocked, we have to be outraged and we have to have a plan. We can argue the merits and specifics of the plan but here is the plan I propose:
Detroit Crime Reduction Strategy
 (7 point summary)
We can no longer be in denial that the levels of crime in Detroit are out of control. There is a sense of lawlessness amongst criminals and a sense of helplessness amongst residents. We must move aggressively toward a solution. (All timeline references are based on the date July 31, 2012).
 1. Led by local elected leadership, government, private corporations, foundations and philanthropic organizations must come together and form a sustainable fund for employment. Young people in the age category most associated with violent crime will be the target of the jobs program. Evidence of substance use and prior criminal records will not be barriers to obtaining these jobs. The employment process will include a substance abuse treatment component. The jobs being funded will be activities local government can no longer provide due to a lack of funding. This includes but is not limited to grass cutting, clean up, gardening, debris hauling, graffiti removal, and building repairs. A separate funding effort will be put in place to train advanced workers on demolition with the goal of having grant dollars pay these crews to demolish blighted homes. This program must be underway within 6 months.
 2. Led by the Detroit Police Department, service organizations will be enlisted to provide training to local communities on organizing and sustaining neighborhood patrols and watches. This program must be underway within 6 months.
 3. A new ordinance will be drafted and enacted by Detroit City Council prohibiting establishments such as gas stores, convenience stores, and liquor stores from operating beyond 11:00 pm without private security and well lit parking lots. Establishments without security and proper lighting will be subject to limited liability to the victim of a violent crime which occurs on the premises. The liability will require they pay a certain hefty sum into a crime victim fund. (We will dispatch a parallel effort in the State Legislature through the Detroit Delegation of the Michigan House and Senate) The ordinance must be drafted and passed within 90 days. The House and Senate version within one year.
4. Led by the ATF Bureau and comprised of ATF, DEA, U.S. Justice Department, Detroit Police, Wayne County Sheriff, Michigan State Police and the FBI, a joint task force with a minimum of 100 officers assigned will be created to deal solely with the issue of illegal firearms in Detroit. This task force must be underway within 90 days.
 5. Led by the Wayne County Prosecutors office and the state legislature, failure to pay fines, costs, fees or restitution in crimes which are property or traffic oriented shall no longer result in the wrong doer being jailed. Instead, infrastructure projects such as grass cutting and park clean up will be a sufficient substitution for cash payments. Those assigned will work jointly with the employed crews. The goal is to reduce space in jails for violent offenders. This program should be underway within 1 year.
 6. Act on the current Detroit Fire Commissioners' proposal to bring Naval engineering units to demolish large swaths of abandoned homes in Detroit. Engage the Navy for this function within 90 days.  
 7. Led by the Chief of Police for Detroit, determine the number of additional officers needed on the ground in Detroit to adequately fight crime. Once this number has been determined, request that the federal government deploy specially trained military units for peace keeping activity in the city of Detroit. The units will need a great degree of advance  training similar to that used to prepare the units for peace keeping initiatives overseas. The units will work in tandem with the Detroit Police Department but remain under the command of military leadership. Once a substantial decrease in violent crime is empirically demonstrated, the deployment would end. This request should be made within 90 days.
Last Updated on Wednesday, 06 June 2012 11:23
Hits: 3928
Category: Prime Politics Written by Minehaha Forman
Democracy is dead. That was the message leadership from Rainbow PUSH Michigan, and other civil rights groups wanted to spread Monday morning by staging a mock funeral for democracy at Galilee Baptist Church in Detroit. The rally attracted nearly 50 people and was a stark protest to Public Act 4 and the Michigan Board of Canvassers' failure to certify a petition for a ballot measure to let residents vote on whether the City of Detroit should allow a state mandated finance team to take over the city's money during it's financial crisis.
The purpose of the event was to call attention to threats to democracy in financially vulnerable cities such as Detroit and to organize leadership to fight for voting rights.
"We hope to get the word out," said Alexander Bullock, State Coordinator of Rainbow Push Michigan and President of the NAACP Detroit Chapter.
"This is as much about saving the vote as it is about stopping violence," he said, noting a correlation between political apathy and lawless behavior including violence.
Instead of appointing a nine-member board to take over Detroit's finances or a state appointed emergency financial manager, Bullock believes the city should lobby for a federal intervention.
He noted a recent report that Jack Martin, the Chief Financial Officer of Detroit's mandated financial advisory team, called for advice and administrative help from the Obama administration.
"If a 'competent' guy is saying we need help from the Obama administration, then what do we need a financial board for?" Bullock asked. He said Detroit needs to call for a federal plan that targets public safety and supports small businesses.
Other human rights groups agreed. "Selling our democratic rights at a cheap price just because we're in a crisis is absurd," said Dawud Walid, President of the Council for American-Islamic Relations (CAIR). "Public Act 4 is turning back the clock and disenfranchising American citizens," He said, adding that state takeovers of Michigan cities have had a "disproportionate affect on people of color."
The event was themed to bring attention to other voting rights issues such as voter suppression and voter suspension and challenging ballots as the 2012 presidential election draws closer.
Rev. Robert Smith, pastor at New Bethel Baptist Church, gave the eulogy at the mock funeral and said people need to become more educated on their rights. "I hope this wakes people up," he said.
Last Updated on Tuesday, 29 May 2012 13:46
Hits: 3721
Digital Daily Signup
Sign up now for the Michigan Chronicle Digital Daily newsletter!
RSS
Feed Entries