Category: RTM News Reel Written by Heather Kelly, CNN
(CNN) -- If you're sick of cheerful, happy people, it might be wise to avoid Hawaii or Napa, California. They were found to be the United States' happiest state and city, respectively, in a recent study of geotagged tweets.
Researchers at the University of Vermont sifted through more than 10 million geotagged tweets from 2011 to map out the moods of Americans in urban areas. They ranked the locations based on frequency of positive and negative words using the Mechanical Turk Language Assessment word list.
The list includes 10,000 words that have been rated on a scale 1 to 10 according to how "happy" they are. On the lower end of the scale are negative words such as mad, hate, no, boo, smoke and jail, as well as a colorful and thorough assortment of expletives.
Happy words include the omnipresent LOL and haha, as well as good, nice, sleep and wine, and food or beach related words. According to the list, rainbow is one of the happiest words and earthquake is one of the saddest.
Maine, Nevada, Utah and Vermont round-out the top five happiest states list, following rainbow and beach-filled Hawaii. Louisiana was found to be the saddest state, followed by Mississippi, Maryland, Michigan and Delaware. One reason for Louisiana's low cheeriness ranking (they must not have measured during Mardi Gras) is its inhabitants' fondness for profanity.
The study, which was broken down by The Atlantic, also looked at the results for 373 urban areas to rank the happiest and least-happy cities. Vacation destination Napa, California, was determined to be one of the happiest cities along with Longmont, Colorado; San Clemente, California; Santa Fe, New Mexico; and Santa Cruz, California.
The five most bummed-out cities according to average word choices were Beaumont, Texas; Albany, Georgia; Texas City, Texas; Shreveport, Louisiana; and Monroe, Louisiana. Again, researchers found liberal use of swear words to be a key factor in a city's overall happiness score.
Coastal areas were more chipper than landlocked areas, and the cities with a higher density of tweets tended to be less happy.
"This suggests that cities with high technology adoption rates (as most geotagged tweets come from devices like smartphones) are in fact less happy than their less technological counterparts," says the study.
The researchers took their results and compared them against census data and found that wealthy areas tended to have higher happiness levels and that areas with high rates of obesity has lower happiness levels.
They looked at obesity rates and food words to create lists of low and high-obesity words. The terms McDonalds, wings, ham and heartburn were popular in high-obesity areas, while words such as cafe, sushi, brewery and banana were more common in low-obesity areas.
The research shows that social networks have a lot of promise for these types of surveys, and also that there are still some major limitations. Researchers point out that only 15% of online adults are using Twitter, and those users don't accurately represent the demographics of the United States.
The group will once again dig into tweets for even more research once the 2012 census data is released.
http://www.cnn.com/2013/02/19/tech/social-media/twitter-happiness/index.html?hpt=hp_bn5
Last Updated on Thursday, 21 February 2013 08:52
Hits: 643
Category: RTM News Reel Written by Roz Edward, National Content Director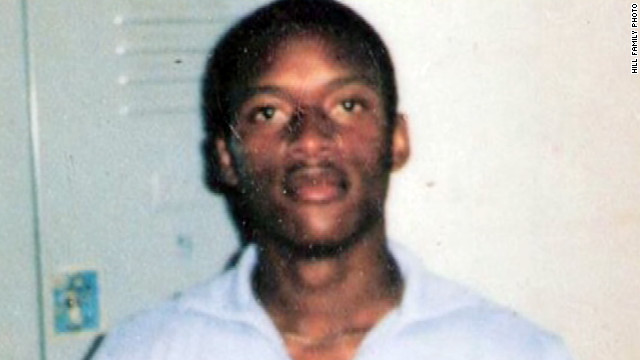 Atlanta (CNN) -- Twice-convicted killer Warren Lee Hill was granted final-hour stays of execution on Tuesday, his attorney said.
The stays came from the 11th U.S. Circuit Court of Appeals and the Georgia Court of Appeals.
"I think we were within about a half hour of the execution," said Brian Kammer, an attorney for Hill, whose supporters say is mentally disabled.
Last Updated on Wednesday, 20 February 2013 14:10
Hits: 39313
Category: RTM News Reel Written by Roz Edward, National Content Director
TONYA BATTLE
by Ben Brumfield
CNN Writer
(CNN) -- A nurse is suing a Michigan hospital for allegedly acquiescing to a man's race-based request that no African Americans be involved in his baby's care.
The lawsuit accuses managers at Hurley Medical Center in Flint of reassigning Tonya Battle based on the color of her skin.
The man approached Battle, while she was caring for his child in the hospital's neonatal intensive care unit, asking to speak to her supervisor, according to the complaint filed in January by Battle's attorney.
She pointed the charge nurse in his direction.
The man, who is not named in the filing, allegedly showed her a tattoo that may have been "a swastika of some kind" and told her that he didn't want African Americans involved in his baby's care.
The request, according to the lawsuit, made its way through management ranks, and was granted. Battle's manager called her at home to tell her she would be reassigned -- and why, the suit says.
She was shocked and in disbelief, her attorney Julie Gafkay told CNN affiliate WNEM. "She was very upset. She was very offended."
Neither Battle's attorney nor the hospital immediately responded late Friday to a CNN request for comment.
A note made its way onto prominent spot on the baby's medical chart, according to the suit: "Please, no African American nurses to care for...baby per dad's request."
The hospital's lawyer then objected to the decision, and the note was removed. The staff then told the father that they could no long honor his request, according to the complaint.
Even so, the lawsuits alleges, for more than a month no African American nurses were assigned to care of the child.
CNN's Marlene Baldacci contributed to this report.
Last Updated on Tuesday, 19 February 2013 13:34
Hits: 36482
Category: RTM News Reel Written by Roz Edward, National Content Director
Apparently deceased L.A. cop killer Christopher Dorner, was one of the most wanted fugitives since Osama Bin Laden, based on his post mortum treatment. TMZ reports that photos of Dorner, who reportedly committed suicide are being shopped around to media outlets.
Dorner's remains were found inside a burned down cabin after he allegedly died from a self-inflicted gunshot wound to the head during a showdown with police in California. Photographs however revealed part of Dorner's head was missing as well as his arm and part of his leg. His midsection was severely charred from the fire.
TMZ said it did not purchase the photographs, describing them as to graphic and "gruesome" for viewing.
The case has been closed and is not pending any further investigation.
Last Updated on Wednesday, 20 February 2013 11:45
Hits: 39717
Category: RTM News Reel Written by NBC News New York
Academy Award winner Forest Whitaker was frisked by an employee at a Manhattan deli Saturday after being accused of shoplifting, according to published reports.
Whitaker, who is in New York filming a movie, was leaving the Milano Market in Morningside Heights when a worker said he saw him steal an item from the store, TMZ first reported.
The worker stopped Whitaker and publicly searched him inside the store, TMZ said. But the employee's pat down revealed Whitaker hadn't taken anything.

The actor apparently then left the store baffled and angry.

Whitaker's representative said he did not call the authorities at the request of the worker who was in fear of losing his job, though he did ask that the store change how it treats its customers.
An employee at the Deli Saturday evening said no one was available to to comment.
http://www.nbcnewyork.com/entertainment/entertainment-news/Forest-Whitaker-Falsely-Accused-of-Shoplifting-at-NYC-Deli-Report-191591461.html
Last Updated on Tuesday, 19 February 2013 09:41
Hits: 896
Digital Daily Signup
Sign up now for the Michigan Chronicle Digital Daily newsletter!
RSS
Feed Entries