Category: RTM News Reel Written by Real Times Media
Health care reform under the Affordable Care Act is off to a sickly start. There have been problems with the main marketplace website, calls for Health and Human Services Secretary Kathleen Sebelius' resignation, tepid enrollment numbers, and a series of presidential apologies.
But there's some good news amid all the bad: A new report from the J
...
Category: RTM News Reel Written by New Pittsburgh Courier
by The Associated Press
APOPKA, Fla. (AP) — Former neighborhood watch volunteer George Zimmerman was arrested Monday in Florida after deputies responded to a disturbance call at a house, authorities said.
Zimmerman will be transported and booked into jail, a Seminole County Sheriff's Office statement said. Authorities provided few other details, and
...
Last Updated on Tuesday, 19 November 2013 15:27
Hits: 271
Category: RTM News Reel Written by Huffington Post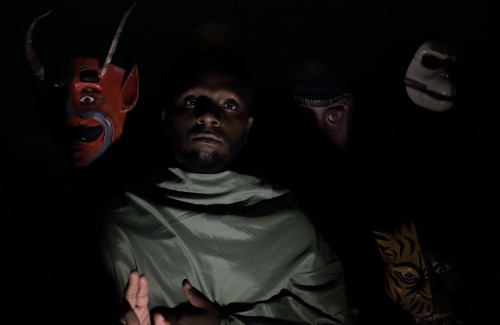 Denmark Vessey[1] is a bit of an oddball, but his awkwardness is a part of the charm. This Detroit-born hip-hop emcee and producer has become one of our next artists up to bat for the city already releasing noteworthy projects with Quelle Chris under the Crown Nation collective, along with producing tracks for the likes of Danny Brown and Elzhi.
...
Category: RTM News Reel Written by New Pittsburgh Courier
All Renisha McBride wanted to do was to go home. She had been in a car accident, her cell phone was dead, and she needed help. She knocked on a couple of doors in the suburban Detroit neighborhood where she was stranded, but it was well after midnight and people weren't opening their doors. Finally, she found a homeowner in Dearborn Heights who o
...
Category: RTM News Reel Written by Newsone
CNN's Don Lemon invited The Guardian columnist Orville Lloyd Douglas onto his show to discuss his controversial article, "Why I Hate Being A Black Man."
Douglas admitted that he is "conflicted" about being Black because of the negative stereotypes that he is inundated with on a daily basis. The writer, who is Canadian, also suggested that African-Americans are insulated from entrenched racial bias because of the progressive nature of our collective activism and politics.
Douglas pointed to the election of President Barack Obama as prove that Black Americans experience their Blackness differently, so his self-hatred may not be something that is seen in the United States.
Lemon, who has been accused of self-hatred himself, seemed empathetic to Douglas' plight, calling him "brave" and encouraging him to live his version of Blackness authentically and proudly.
See video:
Last Updated on Monday, 18 November 2013 08:06
Hits: 842
Digital Daily Signup
Sign up now for the Michigan Chronicle Digital Daily newsletter!
RSS
Feed Entries